Dr. Nick Kulkarni
BDS Grad Dip Oral Implants (Syd Uni)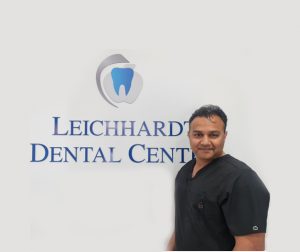 Dr. Nick Kulkarni has over 20 years of experience in all fields of dentistry with a keen interest in Dental Implants. He holds a Graduate Diploma in Oral Implants from the University of Sydney. Nick has undergone extensive implant training from Mish Institute, Florida, USA, and Walpole Street Institute in London. He received his Fellowship of International Congress of Oral Implantologists in Vancouver, Canada.
Nick has worked in Dubai, Russia, and Western Australia before calling Sydney his home. He is also a visiting implant surgeon in various practices in Sydney and the Northern Coast of NSW.
Nick brings a wealth of experience as well as his honest nature to the Leichhardt Dental Centre. He prides himself in ethical treatment planning together with a gentle and calm approach.
Nick has a beautiful family and is a doting father to his two little girls, who are growing up too quickly for his liking. In his spare time, Nick loves reading. His special interest in history, and he loves to spin a yarn to keep you engaged.
"I like to offer evidence-based scientific treatment in the most relaxed and gentle manner. I encourage my patients to ask plenty of questions regarding their dental health and well-being. I would like my patients to actively participate in their dental care so that they can make informed decisions about treatment choices. We can achieve good dental health only if we are in it together."
---
Dr. Silvina Cabrerizo
BDS 2001 (Cordoba), General Dentist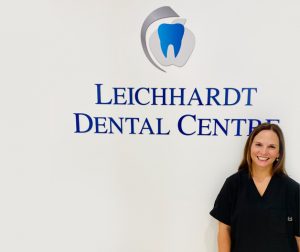 Dr Silvina Cabrerizo has more than 20 years of experience as a dentist, starting her career in her native country Argentina, where she graduated from the National University of Cordoba. She successfully operated her own private practice there for 10 years. She has also worked in private practices in New Zealand for several years before moving to Sydney in 2017 to continue her passion of dentistry.
Silvina has undertaken numerous postgraduate education courses in many areas of dentistry. Including training with the most respected dentists in Argentina. Having done years in prosthetic dentistry, occlusion, implants and surgical courses, Silvina has a particular interest in full mouth rehabilitation. Always up to date with the latest training and research, Dr Cabrerizo still regularly attends postgraduate courses in order to expand her already vast knowledge.
Dr Cabrerizo provides a wide range of general dental services at Leichhardt Dental Centre. She is a firm believer that oral health is linked to the body's general health and places great importance on educating her patients about prevention of oral disease, which is paramount for general good health.
Silvina is dedicated to achieving the finest cosmetic and functional results combining technology with effective treatment. She is kind and compassionate which makes her the best at treating anxious and nervous patients.
Outside of work Dr Cabrerizo loves reading, travelling to new places and spending time with her family.
---
Dr. Abhay Kohli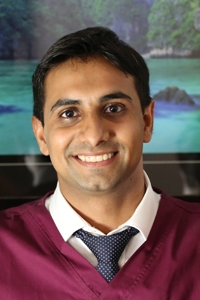 Dr. Abhay Kohli has a warm, caring and gentle approach to put even anxious patients at ease. He is a focused and dedicated dentist who takes dentistry as his passion and always shows duty of care towards his patients.
Dr. Kohli is constantly involved in postgraduate education and has a special interest in Dental Implants and Orthodontics, which includes braces and clear aligners. He has completed a postgraduate comprehensive course in Implantology and Orthodontics (controlled arch therapy) which enables him to diagnose airway issues and problems with facial profile of growing kids. He has also completed course in Temporomandibular Joint disorders (TMD) which helps him treat patients having joint disorders; long standing head and neck pain. He has completed postgraduate residency in Dental Sleep Medicine and treating his patients who have problems like snoring/sleep apnoea/bruxism. During his clinical experience, he has done advanced courses in Bone grafts, Sinus lifts and Intensive implant surgeries, cosmetic injections.
He is an associate of International Association for Orthodontics (IAO). He has fellowship of International Congress of Oral Implantology (ICOI), Australian Dental Association (ADA), International Academy of Advanced Dentistry (IAAD), Australian Society of Implant Dentistry (ASID), Australian Association of Orofacial Orthopaedics (AAOO), Australasian Association of Dental Sleep Medicine (AADSM), Australian Society of Dental Anaesthesiology (ASDA) and Australian Asian Association of Dentists (AAAD).
Dr.Kohli offers Implant and orthodontic consultation. He provides practical, effective advice for long term benefit from the dental treatment. He also encourages his patients to engage in redefining the dentist-patient relationship to be one of mutual respect and open dialogue so that both dentist and patient find greater satisfaction in their clinical interaction.
---
Dr Ivor Jacobson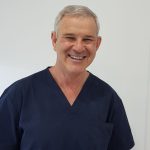 Welcome to our website. I have worked in Leichhardt for close to 30 years. Over this time, I have attended many scientific plus practical courses and kept on learning and developing my skills as a Dentist.
I graduated in South Africa in 1980 and immigrated to Australia from Cape Town. I love Sydney, the outdoor lifestyle and friendliness of our people as they come from many parts of the world to share this amazing country and be part of the best city in the world. I have a keen interest in photography and paint. Often I cycle to the beach for an early morning swims and have completed numerous ocean swims over the years.
I am happy to be part of the Leichhardt Dental team and we will try to make your visits to our modern, state of the art practice as enjoyable as possible as we understand that going to the dentist can be difficult. We will always try to help you to the best of our ability. Many thanks to you and we hope to see you in our surgery.
---