We provide the best and latest in dental technology and strive to utilize the newest technology to service patients. We provide gentle, family-oriented dental care to the adults and children. We utilize the best equipment sterilization techniques available to dentists. Our team emphasizes comprehensive quality care and preventive dentistry. Following are some technologies we use in our clinics.
---
Digital X-Ray.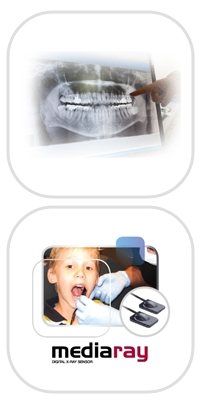 Digital X-ray is the latest technology used to take dental X-rays. Digital radiography is an X-Ray technology that eliminates film.
You'll immediately see a digital X-Ray image on a large-screen computer, very near the chair you're sitting in.But even more important, digital x-ray exposes you to up to 80-90 percent less radiation than traditional film X-Rays do hence, much safer than the old technology.Dental X-rays are essential diagnostic tools that provide information not visible during a dental exam. Dentists  use this information to safely and accurately detect hidden problems and complete an accurate treatment plan.
The large images, combined with tools that enable me to highlight potential problem areas on the screen so you can see them, enable you to understand just what I'm talking about. In my practice, you're directly involved in treatment planning, so you know just what to expect.
---
Intra-oral cameras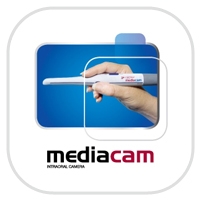 Intraoral cameras are roughly the same size as a pen and are fitted with a camera and light. Intraoral cameras allowviewing clear, precise images of your teeth and gums. You'll be able to see right away a fractured tooth, abscess, or cavity. These images allow us to make a more accurate diagnosis and develop a better treatment plan for each patient. A faster, more accurate diagnosis means less chair time for you! It also allows you to see everything we see and know everything we know!
---
Electric hand pieces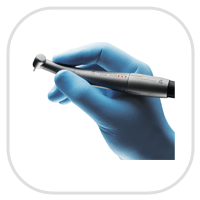 Electric hand piece is a combination of less noise and less vibration ensures that your dental work will be done with a precision never before achieved using a traditional dental hand piece. Our office uses electric hand pieces that rotate far more smoothly, resulting in extremely precise dental work. The electric hand pieces also produce less vibration, allowing the doctor to be far more precise. And, not only will the results of your treatment be noticeably better, the electric hand pieces are also virtually silent. Without the whine of the dental drill, you'll be able to relax throughout your treatment.
---
Teeth whitening laser  

Teeth whitening is a procedure that lightens teeth and helps remove stains and discoloration. This is a considered the most advanced form of teeth whitening. This technology is far more advanced and fast compare to traditional bleaching system. Laser whitening will get you smile that is four shades whiter in just 45 minute. We offer Sydney's most competitive price for Teeth whitening. We will also provide you're a professional whitening plan that is specially customized to your unique needs and smile.  This technology is created to ensure the optimum safety, and comes in different treatment types and strengths to fit your lifestyle and sensitivity.